If you would like to learn why spray foam insulation should be your insulating choice check out the details below for our free lunch and learn.  We would love to share our knowledge of the benefits of spray foam with you as well as buy you lunch!  So schedule us in, call it a date, and we will see you soon!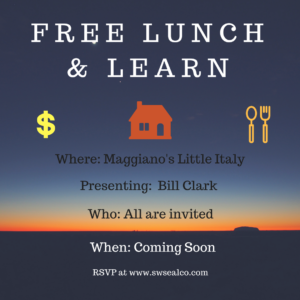 Here are some quick facts about spray foam insulation:
Drastically cuts energy consumption
Greatly reduces sound transmissions
Reduces allergens
Reduces outdoor pollutants
Adds tremendous comfort with a balanced temperature in every room
This is just a preview of the presentation that will be given by Bill Clark!