Spray Foam Proof
Although spray foam insulation has received negative reviews for being "dangerous" or "ineffective" in recent years, all of those claims have been the result of user error or misunderstandings.  Spray foam insulation is the safest insulating material for your home and most cost effective too. It has many benefits, but this post is focused on supporting those attributes not listing them.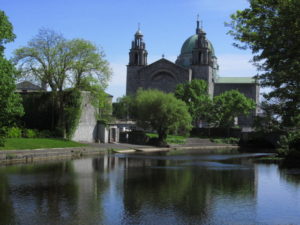 Spray foam is gaining recognition as the no-brainer choice for builders all over the world. China, Ireland (pictured above), Scotland, Czech Republic, Canada, and many more countries are starting to use spray foam more prominently because of its long lasting benefits.  We have many articles that lay out why spray foam is such an effective material to insulate buildings based on actual case studies. We will send you PDFs if you are interested, but essentially they are all stories of conversion. Builders were hesitant with their first installation of spray foam, but after experiencing the difference, they won't use anything else.
Check out or blog for more helpful information on energy efficiency and insulation options.
If you need more information or have questions about spray foam insulation, please give us a call!  We would love the opportunity to earn your business!