With energy bills rising as average daily temperatures fluctuate with record highs and lows, now is a great time to investigate the advantages of insulation installation. Southwest InSEALators, LLC is a top-rated insulation contractor in the Phoenix area.
Established in 2007, Southwest InSEALators has quickly become an elite cell spray foam company known for quality insulation services. For both homeowners, including existing homes, and new construction companies seeking energy efficiency and air sealing through spray insulation Southwest InSEALators has the best spray foam insulation Phoenix reviews.As the premier foam insulation contractor in the valley, Southwest InSEALators specializes in two kinds of foam spray known as cellulose insulation.
Open cell foam, also known as 1/2-pound foam or open cell spray, offers a complete insulation and air barrier system that prevents air leaks. Spray foam windproofs and seals walls, floors, and ceiling cavities including attic insulation. Outside air can not seep through walls, causing drafts or cold spots. This improves your air quality and the efficiency of your air conditioning which helps you save money. This cell foam is the most common Phoenix spray foam product for residential projects due to its overall functionality and competitive installation costs. It is trusted by foam insulation contractors as the best insulation material for the investment.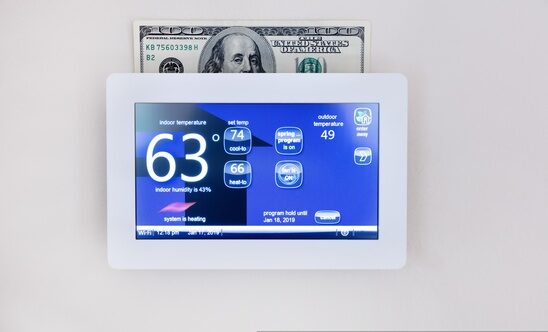 Closed cell also known as 2-pound foam by insulation installers, offers a higher R-value per inch (nearly double.) The closed cell spray foam avoids moisture and is vapor resistant. 2-pound foam strengthens the wall for sheer and seismic activity. It is ideal for wall applications with limited depth, commercial wall retrofits, metal buildings, agricultural buildings, and cold storage.
If you are considering spray foam insulation Arizona, you should balance the spray foam insulation cost against the many benefits it offers including drastically cutting your energy consumption and greatly reducing sound transmissions. It also reduces allergens and outdoor pollutants. Search spray foam insulation near me and check Southwest InSEALators reputation for insulation installation.
Spray foam insulation (or Foam Insulation Spray) offers a complete air barrier to the building envelope, resulting in 30% or greater energy savings than conventional products. Spray foam is the most advanced, energy-efficient, and environmentally friendly spray foam insulation available.
Plan on doing some Remodeling? You could qualify for Rebates for the work you are already planning on doing. Ask us how! You can also get an energy assessment and evaluation by one of our experienced building analysts to help guide your decision-making.
Southwest InSEALators is your one-stop shop for spray foam installation. They will help you with insulation removal including batt insulation, polyurethane foam, and fiberglass insulation. We will give you a free estimate whether you are looking for attic insulation Phoenix or would like to seal an entire commercial building