Although the new trend of tackling all home projects on your own is gaining momentum, you should be cautious with certain improvements.  Painting a room, or building a plantar box in the back yard are great opportunities to improve your home yourself with out breaking the bank or ruining your home. These projects allow you to take a hands on approach to a homier space.  It is not a smart idea however, to try to do all of the upgrades your house may need unless you are a professional.  For example, you should not try and repair your HVAC system unless you have been trained before.  Similarly it is not a good idea to try and insulate yourself.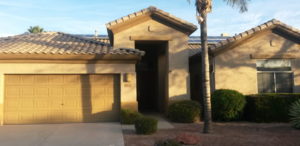 When evaluating the cost vs. value relationship of installing insulation on your own, you might want to consider hiring a pro who can ensure proper installation.  With that being said, there are some insulating materials that can be installed in your free time. Thick floor length curtains can accentuate any room and provide extra protection from the outside temperatures. The curtains prevent heat movement through windows during the right time of day.  During summer curtains should be closed in the day and open during the night. During the winter curtains should be closed in the night and open during the day.
You can continue to read about the reasons you should let a trustworthy contractor install your insulation here!
You can also read about our different types of insulation services we provide for homeowners across Phoenix and the rest of Arizona!
Contact us if you have any questions or would like a free estimate for new insulation. We would love the opportunity to earn your business and help you make your home more comfortable!